Dancom Pakistan (Pvt.) Ltd. was incorporated in august 1995, as a company limited by shares. The sole purpose of Dancom Pakistan (Pvt.) Ltd. was to set up and operate Telecom/ IT related value added / basic telephony services in telecommunication / IT sector of Pakistan.
Management Team ( CEO, COO, CMO, CFO, CTO)
HR & Administration ( GM- HR, GM Admn, GM- PRO)
Telecom / IT/ Software Dev ( GM- IT development)
USF Project Team ( Universal Service Fund Pakistan)
Accounts ( GM- Finance & Accounts)
GM- Estate management and GM Construction
Islamabad:
2nd Floor, Beverly Center, Blue area, Islamabad.
Lahore:
1st floor, mega towers, main boulevard, Gulberg - Lahore
Karachi:
(i). 8th floor, Saima Trade Towers
(ii). I.I Chundrigar Road
(iii). Floor Clifton Center – Karachi.
Vision
We aim to be a leading market-orientated company that delivers premium solutions and experiences to our partners and consumers.
Culture
We foster strong partnership involvement between all stakeholders, to build a win-win mentality.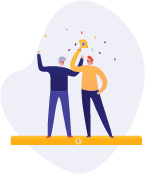 Values
We believe in working with high integrity, ensuring that our brand partners are represented in a respectable manner.